Published on 09/05/17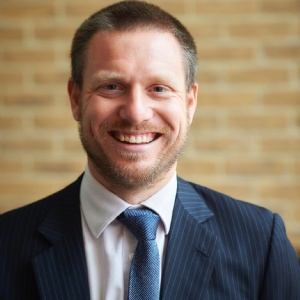 Everyone likes being told "well done". Indeed, just like the age-old debate as to whether it is better to give or receive presents at Christmas, it is arguably just as nice to be able to say "well done" to others.
One of the great pleasures of being a teacher is to be able to congratulate students on their success, especially when we can recognise that they have gone the extra mile in the production of a piece of work, or have lived out the values that the school holds dear.
We have recently re-launched our 'Rewards and Sanctions' system. The central tenet of our system is that it is based upon strong and positive relationships between teacher and student – for us, conversations are key. The award of House Points or Cautions, are simply the notification, or formal recognition, of a conversation - either a congratulation or reprimand from a teacher.
Our second key principle is that we should recognise the incredibly positive atmosphere that exists in school by having a system that also acknowledges the positive far more than the negative. This term, for example, has seen 320 House Points awarded to date compared to 20 Cautions. The key to the success of any system is that it is used consistently across the school; in the words of educationalist Bill Rogers: "Certainty is more important than severity".
Our key principles haven't really changed, but it is always good to have a reminder of what we stand for. As part of our re-launch, we have built on these principles, by:
Clarifying what House Points should be awarded for, so that they better reflect our values. For example: good collaborative work, or independent thought, are explicitly mentioned in the system. Internally, this sub-categorisation gives us richer information about behaviour in school.
Improving the flow of information in the system so it is easier for Tutors, Pastoral Leaders and management to keep an eye on what is happening around the school. This will also help us to communicate with parents more easily when significant milestones are achieved.
Moving the threshold for a Detention up a little to five Cautions in a term from three. We want Detentions to represent a serious sanction. Previously it was potentially too easy to make a series of three small mistakes and find yourself in what felt like serious trouble.
Clarifying the rewards for multiple House Points, including an invitation to have a drink and cookie with me, so that I can congratulate those who achieve nine in a term.
Our aim is that these changes will further improve what was already a positive and productive system in the Senior School and will underpin one of the key strengths of our Foundation – those exceptional relationships between teacher and student.