Published on 26/09/17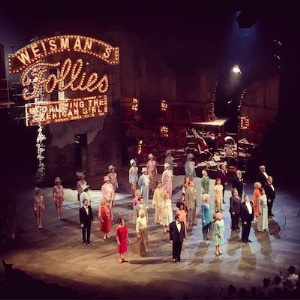 Our Year 11 Drama students enjoyed a fabulous overnight stay in London designed to inspire their final pieces of performance work.
Having previously done a backstage tour of the National Theatre on the South Bank we were very keen to see one of their productions - we were therefore thrilled to get tickets for the Wednesday night performance of their new staging of 'Follies' by Stephen Sondheim, starring Imelda Staunton, Tracie Bennett and Janie Dee. The performance did not disappoint - it is a fantastic production with plenty to inspire our students.
On Thursday we returned to the National Theatre to take part in a tailor-made workshop exploring the themes and characters of 'Follies' before heading to the Theatre Royal, Haymarket to see the RSC's stunning production of 'Queen Anne' by Helen Edmundson, starring Romola Garai and Emma Cunniffe.