CIE 0994, 9-1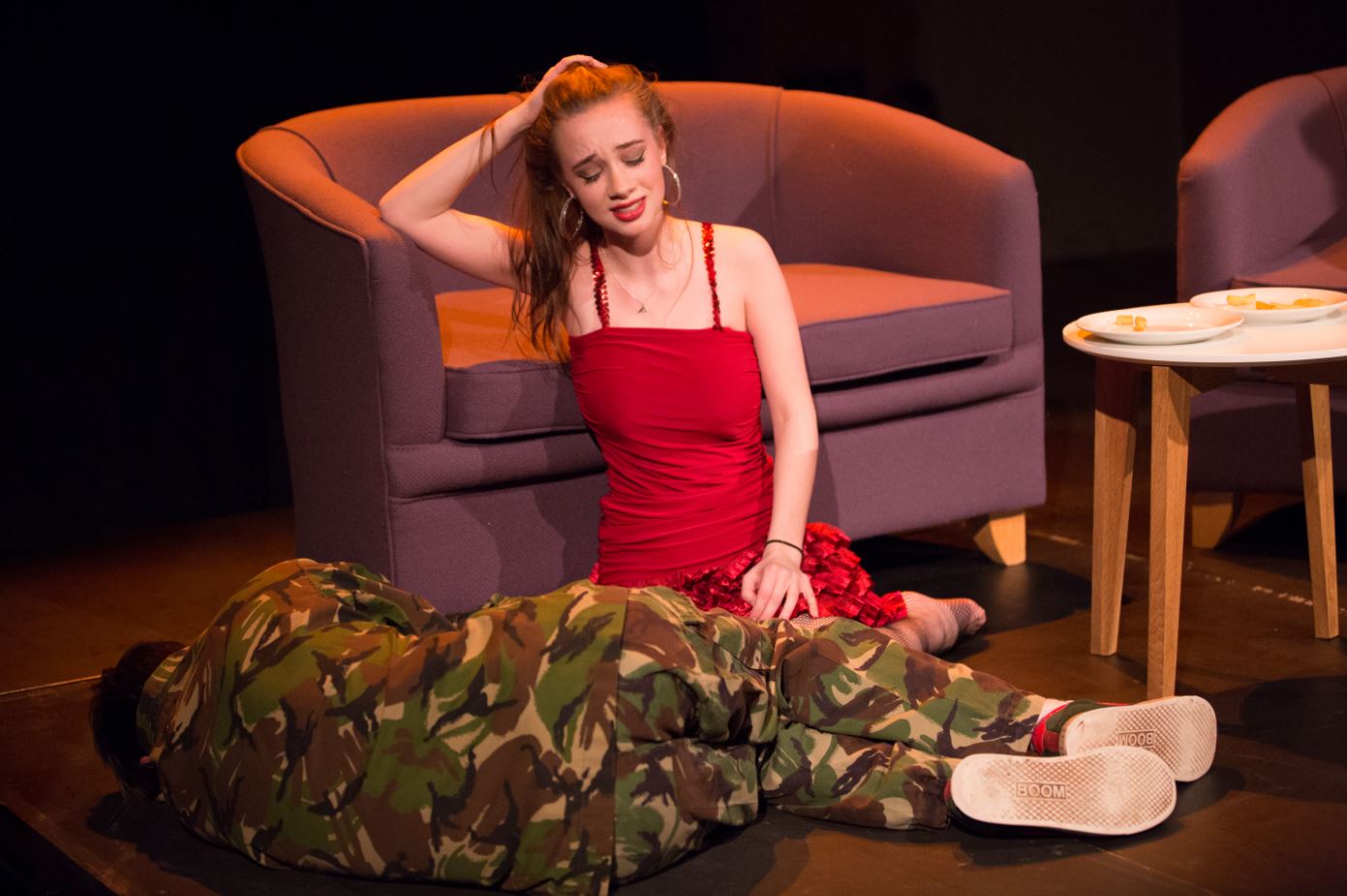 The IGCSE Drama course is very practical. It will enable you to build on your performance skills and develop your understanding of how live theatre is created. You will work collaboratively with other members of the group to create and perform in a number of different pieces of theatre, both script based and devised. Although you will take the role of performer in the pieces, you will also consider other aspects of creating theatre, such as the lighting and sound, the set and costumes and the role of the director. You will also develop your individual performance skills to perform a monologue.
Course content
All lessons have a very practical focus. Each term you will take part in whole class workshops to develop your performance skills and to introduce you to different styles of theatre. You will then be set performance-based projects in small groups: you will either be given a piece of script or asked to create your own piece of original theatre from a stimulus. In each case you will work with your group to decide how to develop your ideas into a polished piece of theatre and you will then spend several weeks rehearsing. You will perform your finished pieces to the class with sound, lighting, props and, if appropriate, set and costumes. Your teachers will work with you throughout and advise you on how to improve your work.
In order to enrich and inspire your own performance work, you will take part in a number of external workshops and theatre visits throughout the two years. Through watching live performances you will develop a stronger understanding of a wide variety of different theatrical techniques employed by actors, directors and designers that enable them to communicate their ideas to an audience.
Assessment
Written assessment (40% of final mark)
At the end of the course there is a 2½ hour written paper which is divided into three sections: in Section A and B you will answer questions on two prescribed extracts of text and in Section C you will answer questions on a piece of devised performance that you will have created during the course. In preparation for this paper you will develop the skills needed to write from the perspective of the performer, director and designer. You will learn how to analyse and evaluate your own performance work, both as an actor and as a contributor to the devising process.
Practical components (60% of final mark)
During the course you will create, develop, rehearse and perform three group pieces. The mark you receive for two of these performances will count towards your final grade. You will also prepare and perform a monologue from a published play and this mark will also count towards your final grade. All performances are filmed and internally assessed by your teachers but they may be externally moderated.
Further opportunities
Drama IGCSE will help you to develop a number of highly useful transferable skills that will serve you well, whatever direction your future studies take you. You will spend much of the course working as part of a team which will help develop your ability to collaborate. You will develop the necessary language skills to communicate your ideas and opinions and you will become much more confident presenting your work and your ideas in front of an audience.