Our curriculum for Years 10 and 11 provides the best possible platform for study at a higher level, prior to university entrance, and gives you an enriched and stimulating learning experience.
Stephen Perse curriculum model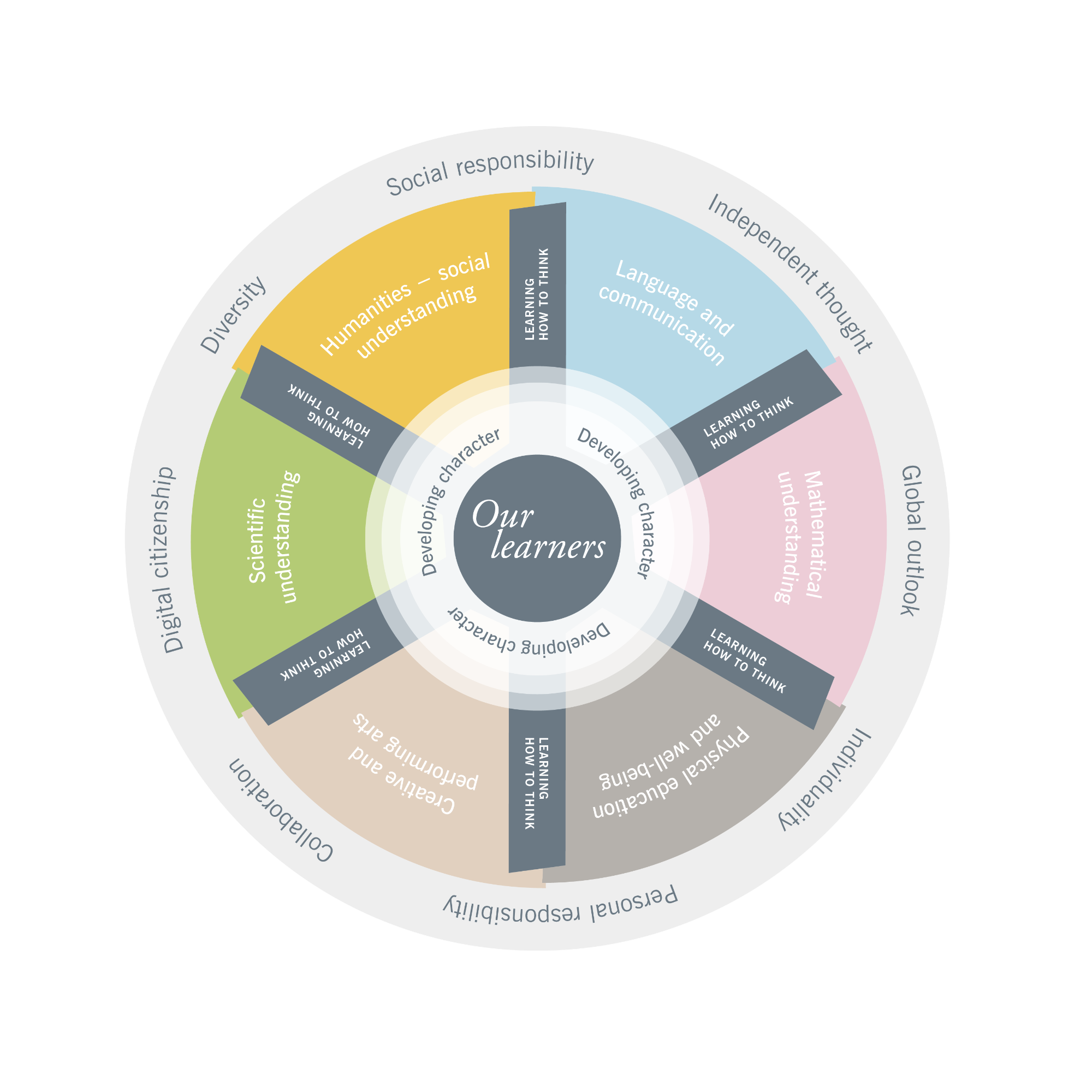 subject choices overview
Language and communication
English Language and English Literature – both are studied to IGCSE as part of the core curriculum.
Modern Foreign Languages – you have the opportunity to take two languages to IGCSE/GCSE. The compulsory language can be either:

French
German
Russian
Spanish
Mandarin Chinese, French and Spanish are offered in the option blocks.
Ancient Languages – You may choose Latin as one of your optional subjects.
In addition, you may wish to take an ab initio course in Ancient Greek, leading to a GCSE in two years, as one of the optional subjects. Previous knowledge of the language is not required for this.
Mathematical understanding
You will take GCSE Mathematics.
Scientific understanding
You will study Biology, Chemistry and Physics.
We offer a choice between:
Triple Science – leading to a full IGCSE (CIE) in Biology and Chemistry, and a full IGCSE (Edexcel) in Physics
Co-ordinated Science – leading to TWO IGCSEs covering reduced content across all three sciences
NB: Guidance will be given as to which route is more suitable for you.
Social understanding - humanities
Courses in Geography, History and Religious Studies are offered in the options. You are advised to take at least one Humanities subject among your options.
Creative and performing arts
Courses in Art, 3D Design, Drama and Music are offered in the options. You are encouraged to include a creative or performing subject among your options if possible.
Physical education and well-being
All students take a double lesson per week of Games through the enrichment programme; there is the option to take four periods of physical activity. A GCSE short course is also available as an option, taught in twilight and lunchtime sessions ie. off timetable, in Year 10. A short course is worth half a full GCSE.
The course structure
All students study the subjects in the examined core. You will then choose from the examined options list, bringing your selection up to a maximum of 10 subjects (10.5 if the GCSE Short Course in PE is also taken).
All students also undertake our non-examined core curriculum.
Examined core
English Language
English Literature
Mathematics
ONE Modern Foreign Language (French, German, Russian or Spanish)
AT LEAST two Sciences
Examined options
Choose from the selection of subjects listed below.
Modern Foreign Language options are French, Spanish or Mandarin Chinese.
*Students may choose Art or Design but not both.
**Students wishing to study for individual IGCSEs in Biology, Chemistry and Physics should choose 'Triple Science' as one of their options.
GCSE and IGCSE courses
Some of our courses are International GCSE (IGCSE) courses (e.g. English Language and Literature) and others are GCSE courses (eg. Mathematics, Religious Studies). The choice of which course to follow is taken on a case-by-case basis, and changes to specifications are kept under constant review.
The type of course followed is indicated in each subject title. IGCSEs are, like GCSEs, are Level 2 qualifications and, hence, have an equivalent value to GCSEs for university entrance purposes.
Grading Structure
Some of our courses (e.g. Mathematics and Classical Greek) offer the new '9-1' grading structure whilst others (e.g. English and Music) still use 'A*-G'. The grading structure for each subject is indicated in each subject title.
Non-examined Core
In addition to the subjects leading to (I)GCSE courses, you will take a non-examined core programme, comprising three elements:
Enrichment
Non-examined Teaching
Inspire and Guide
Enrichment
Four periods per week of which at least two must be a Games/Physical option. Across the two years, you will, under guidance, compile your own programme of courses, from a menu of activities, to add to your portfolio of knowledge, skills and interests.
There will also be a number of compulsory courses to complement the examined core curriculum.
Enrichment – more information
Our enrichment activities provide the opportunity for you to have new experiences and to build on existing interests. Enrichment activities happen at various times throughout the week through the clubs and activities timetable and through timetabled Enrichment lessons, most of which are open to Years 10-13. Many are the initiative of individual students and new ideas are always welcome.
Being involved in enrichment activities gives you the opportunity to participate in local community events, to be active, creative, engage with international issues and work with others. The Enrichment course is modular and there are a combination of compulsory and optional modules so you can compile a programme of study which complements your GCSE/IGCSE choices and your interests.
Some enrichment opportunities from the 2016/17 programme:
Algorithms and Problem Solving

Badminton

Basic Russian

Beginners Chinese

Bridge Club

Coding

Cricket

Debating

Drama

Economic Finance

EES

Film Studies

Fitness

Football

Hockey

Jewellery Making

Mobile Digital Course

MUN

Music

Netball

Peligraph/Online Blog

Psychology for non-Psychologists

Psychopathology

Reading Group

Rowing

Science

Self Defence

Squash

Stem Club

Ted Ed Club

Thinking through Drawing

Touch Rugby

Uncreative Arts

Yogalates

Zumba
Non-examined Teaching
As in Year 9, the Non-Examined courses in Years 10 and 11 are there to give you the opportunity to study something which might not otherwise appear in the school curriculum.
Courses are typically half a term in length and you will rotate between the different teachers offering the Non-Examined courses. Course content varies according to the interests and specialisms of the teachers running the courses but - as an example - this year's courses have included a study of Photo-journalism, Feminism in the 21st century, Ancient Greek Philosophy and Philosophers, British Politics, Linguistics, Political Cartoons, and American Politics.
Year 10 students also receive training in research and data analysis skills throughout the Autumn term. They then put these to use during the Spring term in a quantitative and collaborative project of their own choice.
Inspire and Guide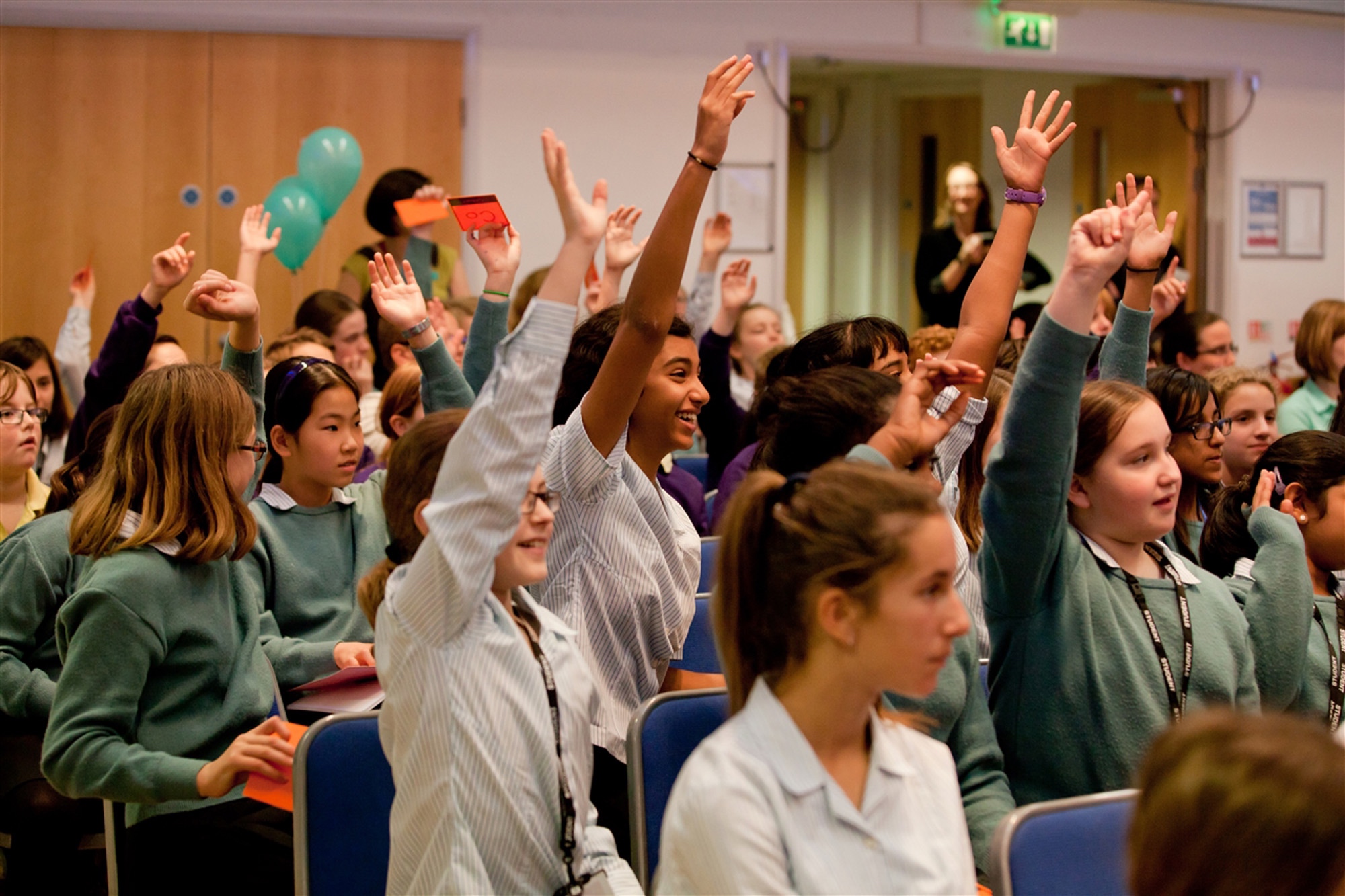 The aim of the course is to support the academic programme and provide the guidance you will need in order to make fully informed choices for the next stages of academic study and the world of work.
The careers element of the personal, social and health education programme is delivered through this course. In addition, highlights include talks from visiting speakers about aspects of university course choices and careers, and workshops designed to enable you to compile your own portfolio of qualifications, skills and experiences in preparation for advanced study and employment.
The Year 10 programme includes sessions which are designed to make you think and to expand your horizons, sometimes by considering issues of current affairs. These are complemented by talks from visiting speakers, sometimes jointly with Year 11.
The Year 11 programme is a mix of talks, discussions and workshops led by visiting speakers, together with input from our own teaching team and with assistance from our 6th Form students when it comes to helping you to make your subject choices.
Work experience is discussed and you are given help to formulate your CV and to make applications for internships and other such opportunities. Our biennial careers fair is another opportunity for you.
Other activities
Clubs, Support and Enrichment
We have an extensive range of lunchtime and after school clubs, support and enrichment sessions, around forty of which are open to students in Years 10 and 11.
Adventure Learning
Building on our structured programme of adventure learning trips and activities for Years 7, 8 and 9, we run Bronze Duke of Edinburgh expeditions for Year 10 students at the start of the academic year, and Silver training and expeditions the following summer.
We will also be expanding the range of overseas trips available to Year 10 and 11 Students, offering a canoeing expedition in Sweden and, for Year 11 students, an expedition to the Himalayas after the summer exams.