Welcome to the Senior School virtual open day experience. It will highlight how we are renowned for academic excellence achieved through a progressive curriculum and this means excellent results at GCSE which is a necessary and important first step towards successful university applications and thereafter future careers. The Senior School is the gateway to the Stephen Perse Sixth Form which offers both the International Baccalaureate and A level programmes.
Find out how we offer a co-educational environment where boys and girls are taught and learn together to better reflect real world situations and career progression. Individuality matters too – placing the students at the centre of school life allows each one to flourish. It is hugely important that every student feels valued here and that each of our young people is celebrated. Our academic success goes hand-in-hand with our students' wellbeing, achieved through exemplary pastoral support across all age groups. This is the result of the motivation and professionalism of our superbly well-qualified and hugely dedicated teachers.
Welcome from our Principal and Head of Senior School Mr Richard Girvan
Students join the Senior School at the Stephen Perse Foundation for our renowned academic excellence achieved through a progressive curriculum – they achieve excellent results at GCSE which is a necessary and important first step towards successful university applications and thereafter future careers.
Foundation approach to Digital Learning and Pedagogy
Principal Richard Girvan speaks with Ms Katharine Radice, the Foundation's Pedagogical Leader and teacher of Classics and Miss Aisling Brown, Digital Leader and teacher of Computer Science and Theory of Knowledge.
Sport at the Senior School
There's a strong link between sport and wellbeing, so being active is an important part of life at the Stephen Perse Senior School.
For the best 360° experience:
Click the square in the lower right of the video to go full screen

Our schools look great in HD - press the cog to select a higher video quality

Click and drag to see around
Visual Art Centre - Classroom 1
Visual Art Centre - Classroom 2
Visual Art Centre - Classroom 3
Visual Art Centre - Classroom 4
Visual Art Centre - Mac suite
Latham Road sports ground
Latham Road tennis courts
Learning Wheel
Principal Richard Girvan is joined by Stephen Ward, Senior Deputy Head of the Stephen Perse Foundation. Mr Ward speaks enthusiastically about the purposeful dynamism that exists across the Foundation attributed to the able and highly committed staff and the excellent relationships between teachers and students.
Wellbeing and Pastoral Care
Principal Richard Girvan speaks about wellbeing and pastoral care in the Senior School with Mrs Cherry Blanchard, Year 7 Pastoral Leader and Assistant Director of Music in the Senior School and with Dr Shahzad Rahman who is Pastoral Deputy Head.
Take a look around our Senior site
We are committed to fostering a love of drama by providing opportunities to shine both on stage and behind the scenes. Drama is taught as a discrete subject in Years 7 to 9, teaching all students valuable performance and theatre-making skills, as well as inspiring creativity, building confidence and encouraging teamwork.
Our school buzzes with the sound of music, whether it's pop, jazz, classical, instrumental, choral or orchestral. We perform a wide range of concerts every year, both in and out of school, including our Michaelhouse Concerts. There's also a musical every second year, which provides a fantastic opportunity to be involved either in leading roles, in the chorus (even if you don't sing at any other time), or playing in the band.
Our Enrichment Programme
Our students benefit from an exceptional Enrichment programme with sessions twice a week that span a diverse range of skills and activities.
From sports to debating, and from performing arts to journalism, there are many ways to challenge yourself, try new things and extend your interests.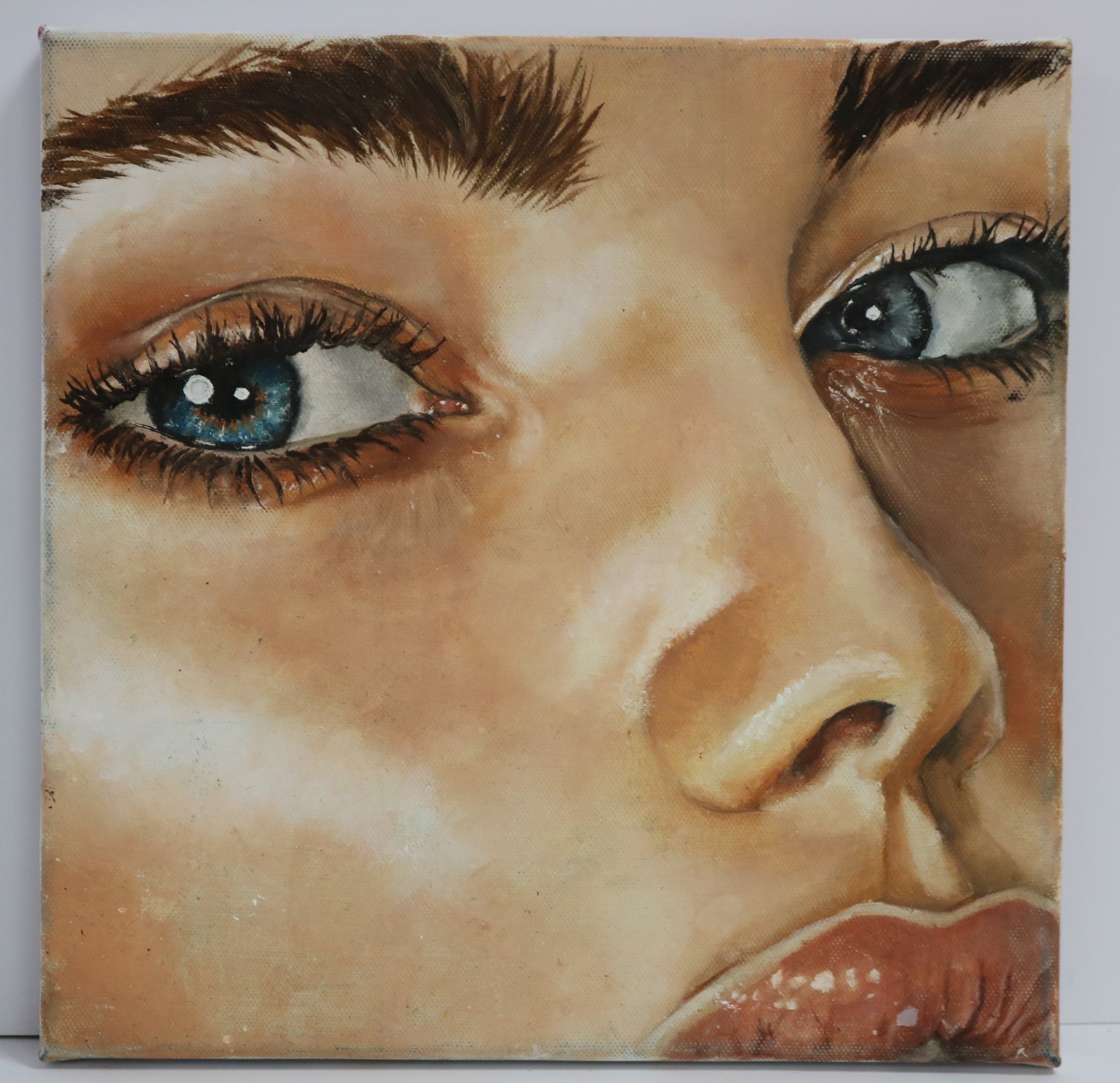 See the outstanding Visual Art and Design Engineering portfolios of last year's GCSE, A Level and IB students.
Inspire and Guide Programme
Join Principal Richard Girvan as he speaks with Dr Allison Curry, Head of the Foundation's Inspire and Guide and Careers Programme.
How many pupils are there in the Senior School?

There are 564 pupils in the Senior School, in year groups of around 120.
What is the boy/girl mix?
In Years 7-9, the split is nearly 50:50 in each year group. As of September 2021 we will be fully co-ed in the Senior School. In the Sixth Form we are currently 60:40 girls:boys, with the intention of moving closer to 50:50 as the co-ed Senior School year groups move through.
How many staff do we have?
There are 133 members of staff teaching across the Senior School and Sixth Form, with most teaching across both sites. They represent the full-time equivalent of 108 teachers, giving us a 1:7.3 pupil:teacher ratio
What is the curriculum structure?
In Years 7-9 we follow a broad curriculum modelled around our 'Learning Wheel'. Students have a choice of foreign languages and can opt for various modules in our Art, Design, Music and Drama rotation. This extends into our Year 10/11 phase where students typically study 10 (I)GCSEs, which is enhanced with our Inspire & Guide programme, Enrichment programme, and our Non-Examined courses which ensure that students are encouraged to develop beyond the confines of the curriculum.
What sort of student do we hope to produce?
We aim to produce young people who are confident, but not arrogant, equipped with the skills necessary to make a meaningful difference in the world. They are all unique, and their journey through school, and beyond will be particular to them. We don't aim to create a model 'Stephen Perse child', instead we embrace their differences, and support them to become the best versions of themselves.
What are the headline exam figures?
Students consistently achieve outstanding exam results in GCSE, A-Level and IB examinations. In 2020, 73% of GCSE were grades 8 or 9, 61% of A Levels were graded A* or A and at IB 49% of all grades were awarded at Level 7 (the highest grade). These results place us 33rd in the national league tables.
What are our major sporting achievements?

Individual successes at National and International standard in a variety of sports.
County Champions in Netball at U14 and U16 level 2018. Regular competitors at Regional level in netball.
Recent competitors in the netball World Cup tournament.
What types of co-curricular activities do we undertake?

We offer a huge range of co-curricular options through our sports, music, drama, enrichment and clubs programmes. This includes everything from elite level sport and music, through those just starting out. We put on numerous drama productions every year, alongside a thriving co-curricular Arts and Design offering.
In addition to all of this we offer clubs in everything from 'Greek Tragedy Reading', MedSoc, Model United Nations, Teen Tech Club, Law Society, Robotics and Movie Club.
How does pastoral care work?
Senior School students are organised into Form Groups, with two Co-Tutors attached to each. This means that each Tutor only has 10-12 students to look after, so they can really get to know them and support their individual needs. Each team of Tutors within a Year Group is overseen by a Pastoral Leader with the help of an Assistant Pastoral Leader. The Pastoral Leaders meet with the Deputy Head of School weekly to discuss their particular cohort, and also work closely with the Healthcare Practitioner and School Counsellors to provide a cohesive and holistic safety net of support for each individual student.
What are our fees?
Senior School Fees are £6,080 per term.
Do we give bursaries and scholarships and how are these allocated?
We offer a range of scholarships for pupils joining the school in Year 7, details of which are available from our website.
In addition we are to offer limited bursary support to families where we feel their financial circumstances would prevent them from excelling as part of the Stephen Perse Foundation. Further details about bursaries are also available on our website.
What is available for those who need to arrive early or leave late?
Morning: The Dining Room is open from 7.45am onwards. Breakfast is available, if required, at a nominal cost. Students must not be anywhere else on site other than the Dining Room before 8.10am.
After School: For students who have to remain in school, a Late Stay facility is available each day until 6.00pm. Students must not be on the premises after 4.15pm unless in the designated Late Stay room or in a club/activity under the supervision of a member of staff.
What is the approach to technology at the School?
The Stephen Perse Foundation is an innovative and progressive school, where the use of technology forms an integral part of what we do. All students in the Senior School and Sixth Form are issued with their own iPad, which provides them with access to an incredible range of resources, literally at their fingertips in every lesson.
Here is a selection of podcasts with our sixth form students on a variety of topics from their campaigns to increase subtitles in cinemas for deaf children to the organisation and hosting of the Cambridge Model United Nations.
Ep. 42 - Introducing the new Principal and Head of Senior School
Meet our new Principal and Head of Senior School Richard Girvan as he talks about starting his new role.
Stephen Perse Podcast: Ep. 39 - Staying artistic and creative in lockdown
Join former Head of Senior School Dr Andy Kemp, as he chats to Curriculum Leader of Visual Arts Mr Ben Keeble about the amazing art projects that are helping students to stay creative during lockdown.
Episode 40: Using remote teaching to keep children engaged in Drama
Join former Head of Senior School Dr Kemp, as he chats to the Drama department about the many ways they are using remote teaching to keep children engaged in Drama.
Please click here for detailed information on the assessment process and the key dates and application deadlines.